Pathogens can spread from one person to the other through unwashed hands, furniture, and other items in the house. With coronavirus sends the whole world into the gloom, it is a good time to learn how you can prevent COVID-19 from contaminating your disinfected house.
Coronavirus is primarily transmitted from one person to the other through tiny droplets of bodily fluids like saliva that floats in the air after the infected person sneeze or coughs. Contaminated surfaces and objects also play a major role in the transmission of the disease. So, you disinfect houses to prevent COVID-19, and just then someone knocks at your door, here are a few hygiene steps that you need to take.
Implement A Personal Hygiene Routine – Prevent COVID-19
In order to reduce the possibility of your guest contaminating the house and the objects in your house, you have to implement proper personal hygiene. This includes important hand practices such as proper handwashing and using gloves if required. Ask your guest to take a bath and put on clean clothing. Make sure that they do not have any restricted jewelry. It is also necessary to ensure that anyone who is coming after you disinfect your house, should be clean and healthy. If they are ill, do not allow them into the house.
Ask Them To Wash Hands
Just after someone steps into your house, you should ask them to wash their hands. This is the primary and best practice to prevent COVID-19. When they have washed their hands, you have to ensure that they are using a hand dryer or a paper towel to dry their hand instead of a regular towel or their attire to dry their hands.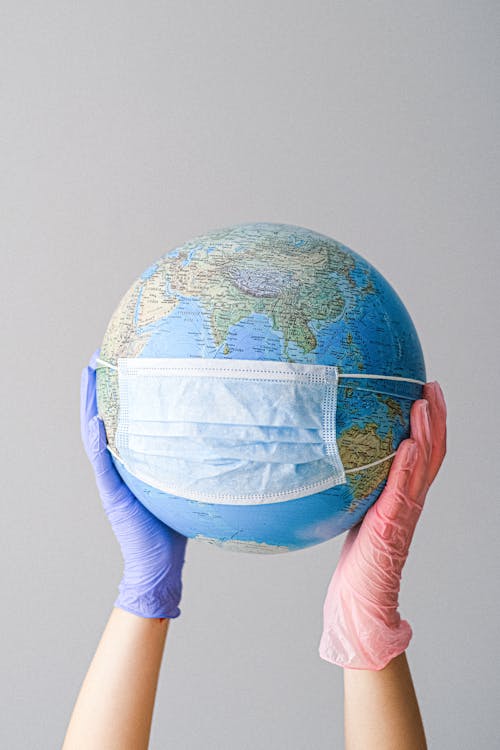 What Can Be Contaminated By COVID-19?
It is difficult to point out what exactly can be contaminated in the house. If the person who is visiting sneezes or coughs in the disinfect houses, particularly when they don't cover their mouth, it is highly likely that surfaces that are around him are going to be contaminated.
If they touch things, it can also lead to contaminations. Hands can often transfer pathogens from one place to the other. Thus, items that people often touch can be at the extreme risk of being contaminated. Some of the frequently touched items are fridge doors, TV remotes, kitchen surfaces, door handles, and taps. Make sure that your guest doesn't touch them. Even if they do, you should clean it up immediately using a sanitizer to prevent covid19.
Prevent COVID-19 From Disinfecting Houses
In case a certain surface has become contaminated, cleaning the surface using a household disinfectant is going to kill the virus. However, make sure that you wash your hands just after you clean. Do not touch your nose, mouth, or eyes.
There are several options to choose from when it comes to cleaning. These are disposable wipes, cloths, or towels.
How you are cleaning is also important to consider. Of course, you do not want to re-contaminate the surface when you are cleaning. So, work from one side of the surface to the other. Thus, use an 'S' shape when you are cleaning.
In case you are reusing a cloth, wash it afterward and allow it to dry.